DAVID HAWKINS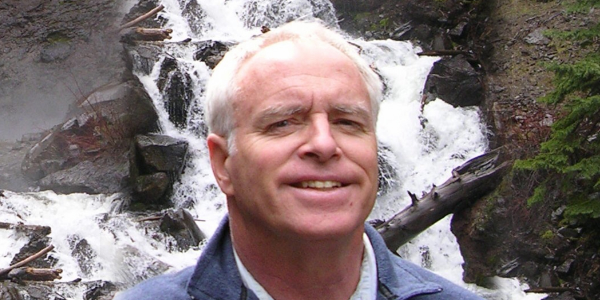 Pace Academy holds a special place in the heart of parent of alumni DAVID HAWKINS for the meaningful role it played in the lives of his three children, the late CRISSA HAWKINS '88, LARA HAWKINS '94 and REBECCA HAWKINS '95.
This high regard for Pace, coupled with the desire to make an enduring gift, prompted Hawkins and his wife, JENNIFER HAWKINS, now deceased, to establish a memorial endowment in 1991 in Crissa's name, after her unexpected death at age 21.
Hawkins, who subsequently included a bequest for Pace in his will, is also recognized as a member of The Castle Circle, celebrating those who arrange estate gifts to Pace.
The couple explained to then-Head of School GEORGE KIRKPATRICK that by creating the Crissa Hawkins Memorial Scholarship Fund they wished "to partially repay what Pace did for Crissa and to perpetuate her memory at the school she loved so much."
"Crissa immediately fell in love with Pace" after she enrolled in the eighth grade, in 1983, Hawkins recalls. "She worked hard to keep her grades at the A and B level, joined the basketball and softball teams and participated in Young Life. Just as important, she made many friends among the Pace students."
He adds, "Over the years at Pace, Crissa put as much effort into friendships as she did in leading the Pace softball and basketball teams to many victories. She continued her friendship-building and sports efforts in college at Florida State University and Georgia State University."
Creating the endowed scholarship fund was a testament to "her love for Pace's staff and students and our belief that Pace was the best high-school experience she could have had," he explains. "My decision to include Pace in my will also reflects the love Crissa had for Pace, as well as my belief that Jennifer would have wanted to be a part of Pace's future good works."
Hawkins' younger daughters, Lara and Rebecca, entered Pace in the eighth and ninth grades, respectively. He describes Lara as the scholar among his daughters, although she too was a student-athlete. Now a management consultant in Charlotte, N.C., Lara enjoys biking and hiking with friends on trips overseas and in the mountains in the western U.S.
Hawkins says his youngest daughter, Rebecca, was "the best natural athlete of the three." He adds, "As a Pace senior, Becka tried out for, and made, the defending-state champion boys' baseball team Becka enjoyed making a statement, and her last joke for her classmates was to hike up her graduation gown to show her wildly colored argyle socks for all to see as she received her diploma." An outdoors enthusiast, she attended the University of Charleston and now resides in Asheville, N.C., with her husband, Calin, and their two daughters and owns of a massage business.
Almost every spring, Hawkins attends Pace's Honors Day for the presentation of the Pace junior award that is associated with the Crissa Hawkins endowment. "Every year, I try to be on the Pace stage to award one or two students for their special personal characteristics and sports accomplishments," he explains.
Hawkins, who is remarried and lives in Ellijay, Ga., with his wife, Susan Hawkins, doesn't mind the drive to the special place that rekindles happy memories of "many hours spent in and about the school" during the years his three daughters were students.